Trend Alert
We have been seen a lot of the peplum trend on the runway lately and I couldn't be anymore excited about it. I love this style because it favors a boyish shape so well! It gives emphasis to the waist creating curves where there are none. Looove it!
Whilst it is more commonly seen on shirts, jackets, and vest we have seen it on skirts and dresses as well on the runway.  I more intrigued with the peplum skirt than on a dress, don'r really know why.  Here are two items that I found over at Asos with the peplum trend!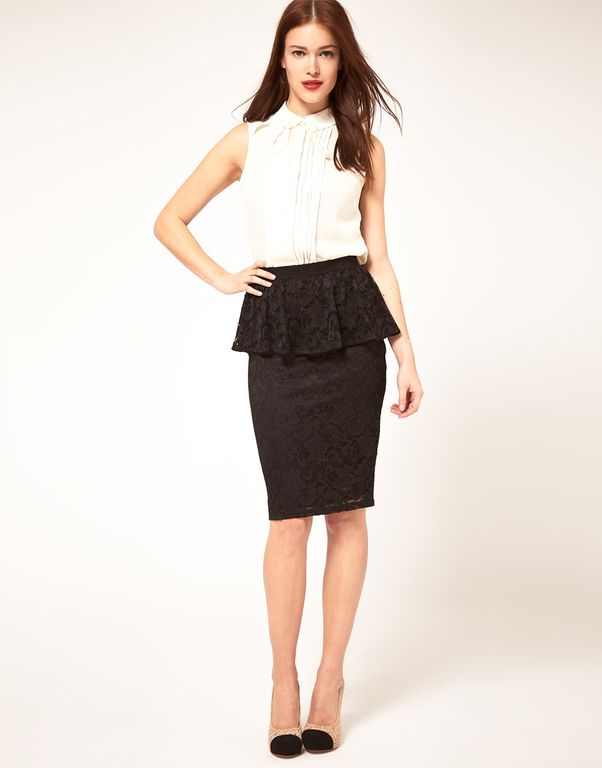 ASOS COLLECTION Asos Peplum Skirt in Lace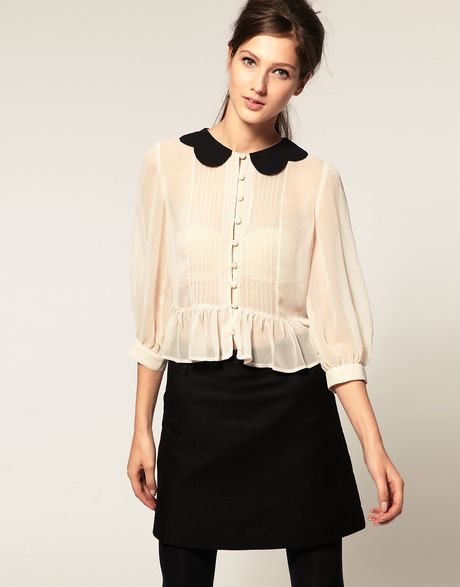 ASOS COLLECTION Blouse with Contrast Scallop Collar
Today's song is Sweet Pea by Amos Lee.  I simply adore this song, anyone who doesn't like this song is nuts, crazy!
[youtube http://www.youtube.com/watch?v=G8YYsg4gFCo]
Images via Style.com